The excitement of live music while preserving tonal accuracy and dynamics – Designed to bring music to life right where you live.
PHILOSOPHY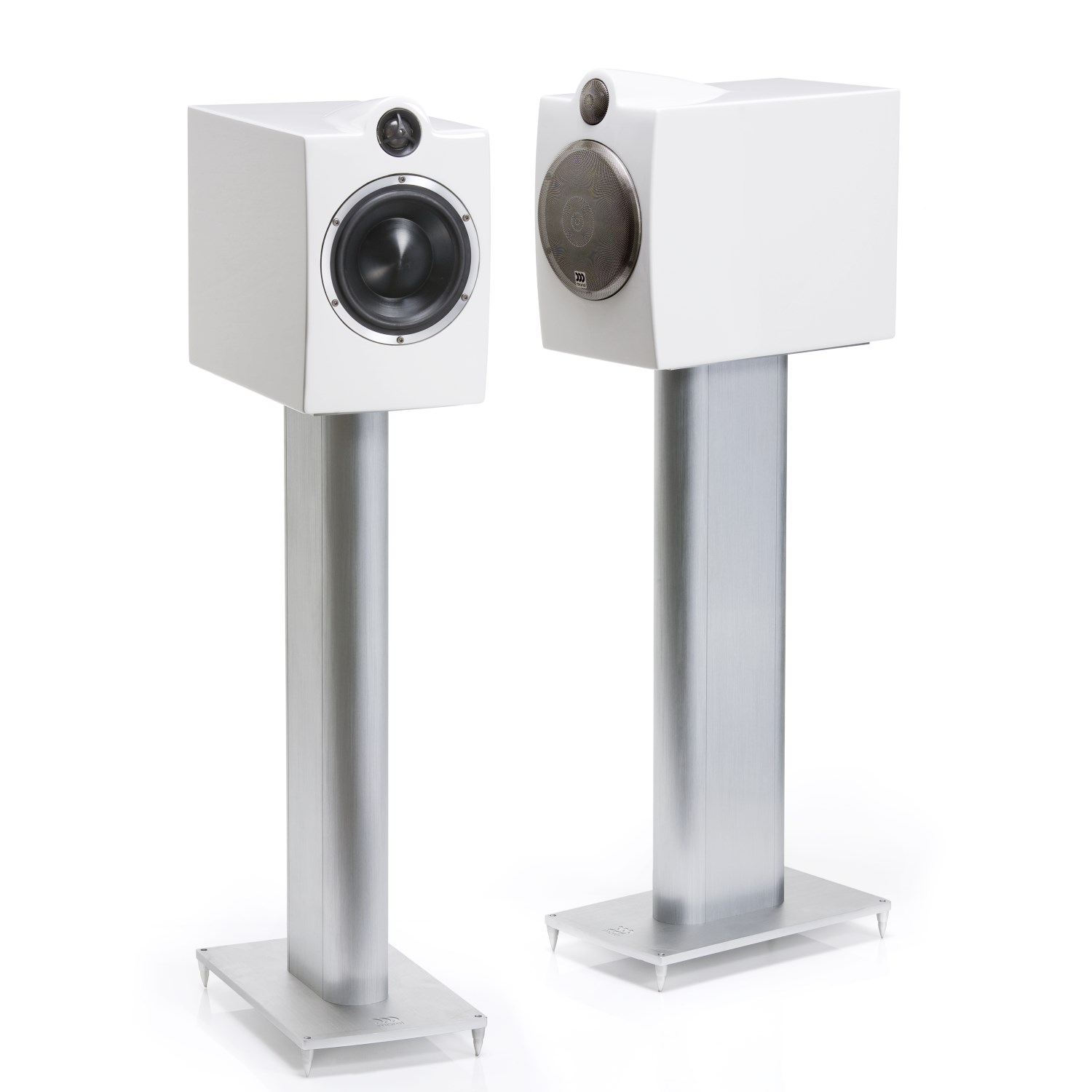 The Octave 6 series can integrate easily in practically any living space while enabling listeners outside the centre "sweet spot" to enjoy optimal sound. The new series is designed to be "amplifier friendly," able to work with tube and solid-state amps. The special transducers engineered for the Octave 6 LE  Bookshelves are the heart and soul of the series that make all the difference.
Based on Morel's most advanced technology, the Octave 6 LE bookshelf utilizes a 6" mid-bass unit with an oversized 3" under-hung aluminum voice coil, a powerful Hybrid motor and an ultra efficient one-piece carbon fibre/Rohacell composite sandwich cone. This lightweight and highly stiff material allows for better natural and uncoloured sound reproduction with increased articulation and improved transient response.
Morel's renowned 1.1" (28 mm) Acuflex™ soft dome tweeter provides the company's signature sweet sound. The high quality components preserve the dynamics of the original sound as in a live performance.
SPECIFICATIONS
| | |
| --- | --- |
| MODEL | OCTAVE 6 LE Bookshelf |
| Type | 2-way freestanding high-end  loudspeaker |
| Construction | MDF polymer coated cabinet gloss piano finish |
| Acoustical Loading | Bass reflex with port located in line No internal damping. |
| Drive Units | Woofer: 6" (130mm) rear-vented system. Uniflow™ Aluminum die -cast chassis. Ferrite magnet system. 3" Large Hexatech™ aluminum voice coil. Titanium coil bobbin (former), One piece integrated dome and surround cone, made of damped polymer composite (DPC). |
| | |
| | Tweeter: 1⅛" (28mm) Acuflex™ soft dome. Powerful Neodymium magnet system. |
| | |
| | Both drive units are shielded with low magnetic stray field |
| Frequency Response | 30-22,000Hz (40-18,000Hz ± 1.5 dB) |
| Crossover | 2200 Hz / 12 dB octave |
| Nominal Impedance | 4 ohm |
| Nominal Power Handling | 140W RMS |
| Peak Power Handling | 1,000W 10m/sec |
| Dispersion | Within 1.5 dB -18,000 HzHorizontal: over 60° / Vertical: over 20° |
| Sensitivity 1V / 1M | 88 dB |
| Dimension (WxHxD) | 7.3" X 11.69" X 13.38" (14.44" with terminals)   (187mm X 297mm X 340mm (367 with terminals) |
| Weight | 7.3 KG |
| Finish | Black or white gloss piano finish |